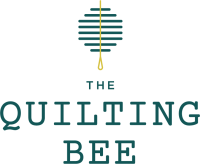 What's buzzin' at The Quilting Bee?
New Arrivals
Snowkissed Fat Quarter Bundles
by Sweetwater


Sweetwater's new Christmas collection is a bit lighter, a bit brighter, and a whole lot of fun. To celebrate the season, they went in a whimsical direction with lively fonts for the text print and colorful stocking caps. Each print was designed to be joyful.
| | |
| --- | --- |
| One of Sue Penn's favorite things to do is create backgrounds for her paintings. Her love for layering, brushstrokes, and color play is evident in her collection, Textures. Offered in a vibrant rainbow of colors, Textures can stand on their own, and are perfect for your next project! | |
| | |
| --- | --- |
| | Tabletastic! is the first of a trio of table runner and topper books by Doug Leko of Antler Quilt Design. Each of the 20 patterns - 14 table runners & 6 toppers - are shown in two colorways. Great for using up your pre-cuts & scraps! The full color book also comes with a metal spiral binding, allowing it to lie flat while you use it. |
Holiday Hours
The Quilting Bee will close Sunday, July 3, and Monday, July 4,
for the Independence Day holiday.
Have a safe weekend!
Wheel of Fun 07/07/2022!
Sevens are lucky!
Stop by The Quilting Bee
on Thursday, July 7,
between 11am and 7pm,
and spin the Wheel of Fun
for a chance to win merchandise,
a discount off your purchase,
or even a gift card!
Everyone's a winner!
New merchandise continues to arrive,
and we need to make room!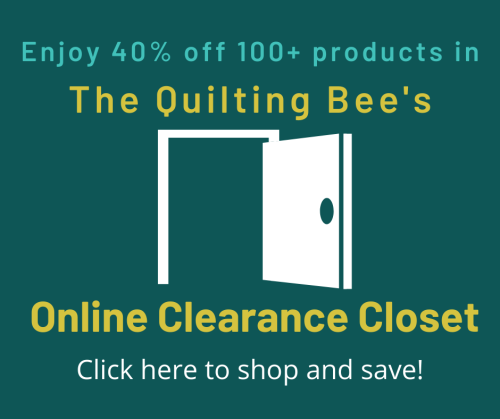 Products are priced to sell in The Quilting Bee's Online Clearance Closet.
Order online, and choose shipping, in-store pickup, or curbside pickup.

The parking lot directly behind our building, accessible from both Westwood Avenue and Rosewood Avenue, occasionally has spaces available. You are welcomed to park there during store hours.





Street parking is also available. Some spaces are metered on and near Detroit Avenue. Nighttime and weekend metered parking is free.






Bee Kind,

The Quilting Bee
15709 Detroit Avenue, Lakewood, Ohio 44107
216-712-6579
thequiltingbeeonline.com

Please add hello@thequiltingbeeonline.com to your address book to ensure our messages reach your inbox.