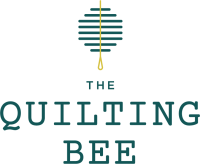 What's buzzin' at The Quilting Bee?
New Arrivals
La Vie Boheme
by French General
La Vie Boheme (The Bohemian Life) is a collection of French prints that would have been found in the Parisian Latin Quarter in the late 19th century. Filled with soft blues, classic reds, and shades of pearl, these florals and small prints are sure to inspire beautiful projects.
Spotlight
Warm Winter Wishes
by Holly Taylor
Lynn and Eileen of Holly Taylor captured the beauty of a Minnesota winter in this collection. Wishing you a blessed holiday season, this traditional collection is full of pine needles and lots of other Christmas foliage. In tan, cream, reds, and greens, Warm Winter Wishes is perfect either as a complement to other holiday prints or on its own for some simple seasonal quilts.
Jungle Paradise
by Stacy Iest Hsu
When Stacy designed Jungle Paradise, she wasn't imagining eluding a pandemic. "But it really does feel like an escape," she says of the line inspired by her honeymoon trip 17 years ago to Belize and Guatemala. "The colors make me so happy!"
Happy Hopping!
The parking lot directly behind our building, accessible from both Westwood Avenue and Rosewood Avenue, occasionally has spaces available. You are welcomed to park there during store hours.



Street parking is also available. Some spaces are metered on and near Detroit Avenue. Nighttime and weekend metered parking is free.






Bee Kind,
The Quilting Bee
15709 Detroit Avenue, Lakewood, Ohio 44107
216-712-6579
thequiltingbeeonline.com
Please add
hello@thequiltingbeeonline.com
to your address book
to ensure our messages reach your inbox.