Skip Navigation
Website Accessibility
New Collections and Panels | Pumpkins and Blossoms | Online Clearance Closet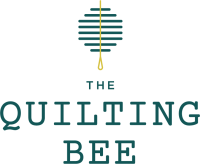 What's buzzin' at The Quilting Bee?
New Arrivals
Spotlight: Pumpkins and Blossoms
Shop Pumpkins and Blossoms


Pumpkins and Blossoms
by Fig Tree & Co.

A soothing, fall color palette is accented with pops of lime green in the latest fall collection designed by Joanna Figeuroa of Fig Tree & Co. for Moda. Plaids, paired with geometric blenders really pop alongside the prints of frolicking deer and twisting vines, making it Joanna's vision of a perfect autumn day, walking through a "not quite ready yet" field of pumpkins.

Online Clearance Closet
The parking lot directly behind our building, accessible from both Westwood Avenue and Rosewood Avenue, occasionally has spaces available. You are welcomed to park there during store hours.



Street parking is also available. Some spaces are metered on and near Detroit Avenue. Nighttime and weekend metered parking is free.






Bee Kind,

The Quilting Bee
15709 Detroit Avenue, Lakewood, Ohio 44107
216-712-6579
thequiltingbeeonline.com

Please add hello@thequiltingbeeonline.com to your address book to ensure our messages reach your inbox.


're