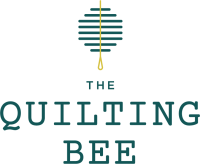 What's buzzin' at The Quilting Bee?
New Arrivals
Wonderful World
by Sarah Jane

The troubles of the world are overwhelming. But when we look closely and see what is all around us, we see love. Sarah Jane's new collection Wonderful World is all about togetherness, kindness, and inclusiveness. What a Wonderful World we all live in when each day we choose to love each other.








American Gathering



American Gathering by Primitive Gathering brings together our favorite patriotic prints in Red, Indigo, and Cream. The feeling is crisp, a bit traditional, and as full of energy as an Independence Day parade. Let's proudly celebrate our nation's birthday together with our own American gathering.
Spotlight: Jelly Rolls®

What is a Jelly Roll®?

A Jelly Roll® is a term coined by Moda Fabrics for a collection of 2.5" x 42" strips of fabric. Other manufacturers also offer similar products using other names such as Rolie Polies or Roll Ups. There are typically 40 strips of coordinating fabric in a Jelly Roll®, totalling about 2.75 yards.




Shop Jelly Rolls®
Jelly Roll® friendly patterns
Jelly Filled book






Bee Kind,

The Quilting Bee
15709 Detroit Avenue, Lakewood, Ohio 44107
216-712-6579
thequiltingbeeonline.com

Please add hello@thequiltingbeeonline.com to your address book to ensure our messages reach your inbox.