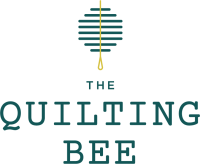 What's buzzin' at The Quilting Bee?
New Arrivals
Flowers For Freya by Linzee Kull McCray

Now, more than ever, glimpses of beauty can remind us of all that is good in the world. Flowers For Freya fabrics are based on feed sack prints and are perfect for creating items—bags, zippered pouches, dresses, and of course, quilts—that will lift your spirits and those of the people you love, making everyday moments a little brighter.

Shop Fat Quarter Bundle
Shop Charm Pack
Sanctuary by 3 Sisters

A place of refuge… whether it's a field of flourishing blooms or a single stem in a vase, the 3 Sisters' Sanctuary is filled with flowers. The bouquets are fanciful and eclectic, a mix of bold and dainty, and they create a feeling of harmony with shades of Blush and Rose, Crystal, and Tranquil Aqua.

Shop Fat Quarter Bundle
Shop Charm Pack








Darlene's Favorites 1930's
by Darlene Zimmerman

Darlene Zimmerman creates a collection of her favorite 1930's reproduction fabrics in this group of prints by Robert Kaufman. These adorable vintage florals, spots, ginghams, and apples bring so much whimsy and charm, you'll be sure to call it your favorite!

Shop Darlene's Favorites 1930's

The Muppets

It's the most sensational, inspirational, celebrational, muppetational fabric! Camelot Fabrics brings you Disney's The Muppets, featuring Kermit the Frog, Miss Piggy, and more of your favorites!

Shop Disney The Muppets collection







Bee Kind,

The Quilting Bee
15709 Detroit Avenue, Lakewood, Ohio 44107
216-712-6579
thequiltingbeeonline.com

Please add hello@thequiltingbeeonline.com to your address book to ensure our messages reach your inbox.