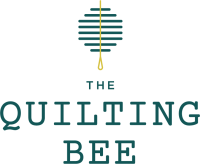 What's buzzin' at The Quilting Bee?
New Arrivals



Feel the sun on your face and hear the buzzing of the bees with Hello Sunshine! This summery, sweet collection from Abi Hall is a series of mix-and-match prints with on-trend icons in sugary pastels and sunny bright colors. From rainbows and shooting stars to cheerful cherries, Hello Sunshine! is guaranteed to warm your heart and bring a smile to your face.
Shop Hello Sunshine! collection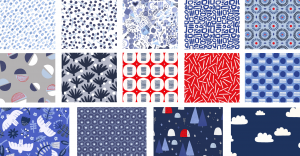 The Rain in Spain
We are thrilled to introduce The Rain In Spain collection by Cotton+Steel, the newest release of fabulous fabrics, including various gorgeous blue-toned designs from all of the fantastic Cotton+Steel Around the World Spring 2020 artists! Beautiful illustrations in rich blues mixed with vibrant pops of red make this collection extra fun!
Shop 5X5 Packs
Shop Fat Quarter Bundles

The vibrant fabrics from Nieves Herranz's debut collection, Pop!, provide the perfect pops of joy through their bright colors & cheerful illustrations! All 16 cotton fabrics radiate with Nieves' passion and optimism and are ready to inspire your next project!
Shop Pop! precuts







Bee Kind,

The Quilting Bee
15709 Detroit Avenue, Lakewood, Ohio 44107
216-712-6579
thequiltingbeeonline.com

Please add hello@thequiltingbeeonline.com to your address book to ensure our messages reach your inbox.