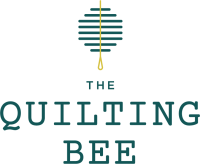 What's buzzin' at The Quilting Bee?
New Arrivals: Layer Cakes
Back Porch
by Me & My Sister Designs

Back Porch is about relaxing with friends on a lazy afternoon. Porch swings, iced tea, laughter, and maybe a ceiling fan. For picnics, summer evenings sleeping under the stars, and adding a splash of color to your decor, you simply need Back Porch.
On the Farm
by Stacy Iest Hsu

Inspired by life on a farm and the many animals, this beautifully illustrated design in red, green, blue, and neutral is versatile and fun to sew with. Whether you live in a big city, small town, or in the country, this layer cake is sure to give you all the comfort of living On the Farm!

Spotlight: Bicycle Bunch



Go bananas and celebrate fun, friendship, & freedom
with Bicycle Bunch from Abi Hall!
This collection mixes up sweet and funky characters
with on-trend icons in beautiful bright color stories
to bring the joy and warmth of summer days.
Always the Right Size









Bee kind,

The Quilting Bee
15709 Detroit Avenue, Lakewood, Ohio 44107
216-712-6579
thequiltingbeeonline.com

Please add hello@thequiltingbeeonline.com to your address book to ensure our messages reach your inbox.