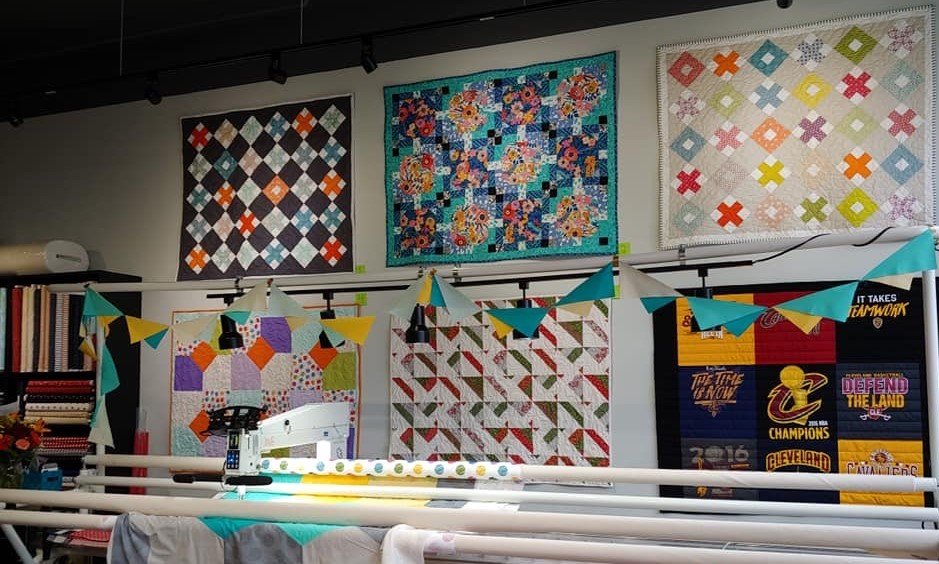 The Quilting Bee offers longarm quilting services. A variety of motifs are available, and our experienced staff will work with you to select the design that is right for your quilt.

Pricing starts at $0.035 per square inch of the quilt top and varies based on quilting design, intricacy, and density.

Customers may provide backing and batting, or may purchase both from The Quilting Bee. If you are providing backing and batting, please ensure both are at least 6" wider than the width of your quilt top, and 10" longer than the length of your quilt top.

Binding services are available for an additional charge.

Please call 216-712-6579, or email buzz@thequiltingbeeonline.com to discuss.